Operations Research Society of China (ORSC) has carried out a variety of activities in academics, science popularization, women committee, international exchange, and member services. In October 2020, the ORSC held the 11th Member Representative Congress and the 15th Biennial National Academic Conference in China's central hub city of Hefei, and elected the 11th Council with Prof. Yu-Hong Dai as the President (2021-2024). A record number of about 900 participants attended the conference. Eight OR researchers and three OR practice teams receive the ORSC 2020 Lifetime Achievement Award, the Research Award, the Young Scientist Award, and the Application Award, respectively.

(The group photo of ORSC2020 at Hefei)
Since April 30, 2020, the ORSC has organized OR Road-to-Future Forum online, which is a series of academic webinars focusing on mathematical programming, graph theory, computational mathematics, bioinformatics, machine learning, artificial intelligence, engineering problems, and their applications. The Forum provides the global research community with good opportunities to discuss recent research result outputs and propose new ideas and collaborations in a friendly and relaxed atmosphere. It has been held once a week in 2020 and every two weeks in 2021. By the end of 2021, 78 talks were presented at the Forum. Over 100 internationally renowned experts, including IFORS President, Professor Maria Grazia Speranza, were invited to share their insights on all aspects of OR.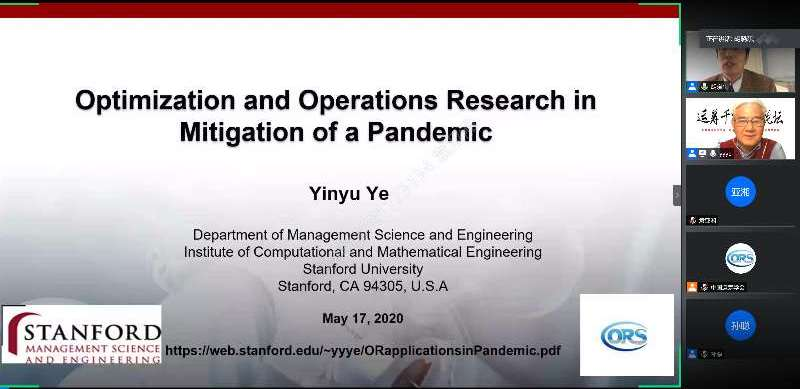 (Prof. Yinyu Ye presented an invited talk on ORSC Forum in 2020)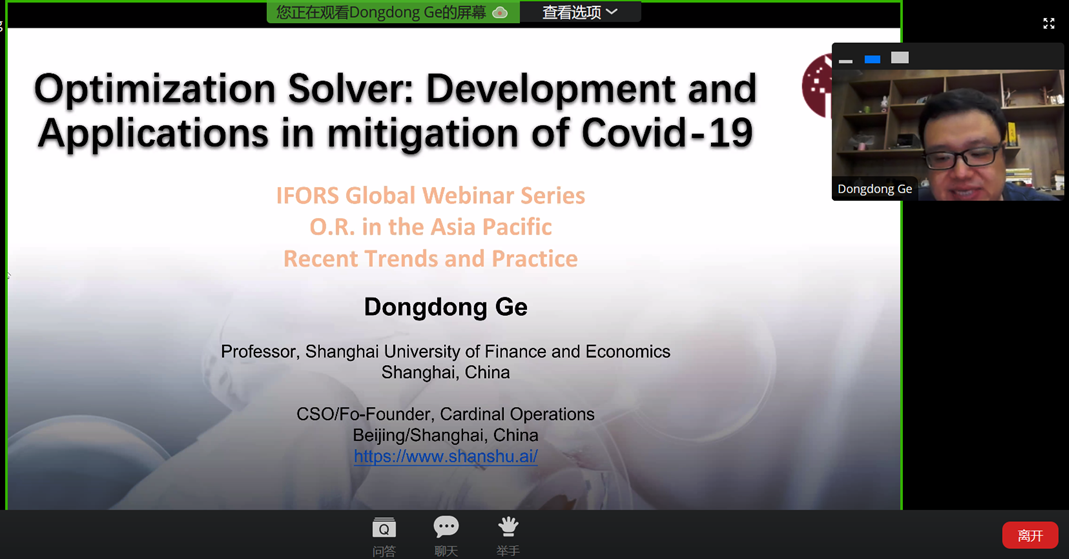 (Prof. Dongdong Ge presented an invited talk on IFORS Global Webinar in 2020)
ORSC launched a high-level Forum, called DOOR (Forum on Developments and Origins on Operations Research), encouraging young students to devote themselves to promising research towards the origins of OR.
ORSC set up its Women Working Committee in October 2020, with Professor Guiying Yan as the first director. The committee, jointly with CSIAM, organized the First National Conference on Women's Applied Mathematics and Operations Research Management from July 9-11th, 2021, in Shandong, China. On June 29, 2021, Professor Yan gave a talk titled "Making Operations Research More Attractive to Women" in Gender Diversity in the Word: Initiatives and Issues in the O.R. Community.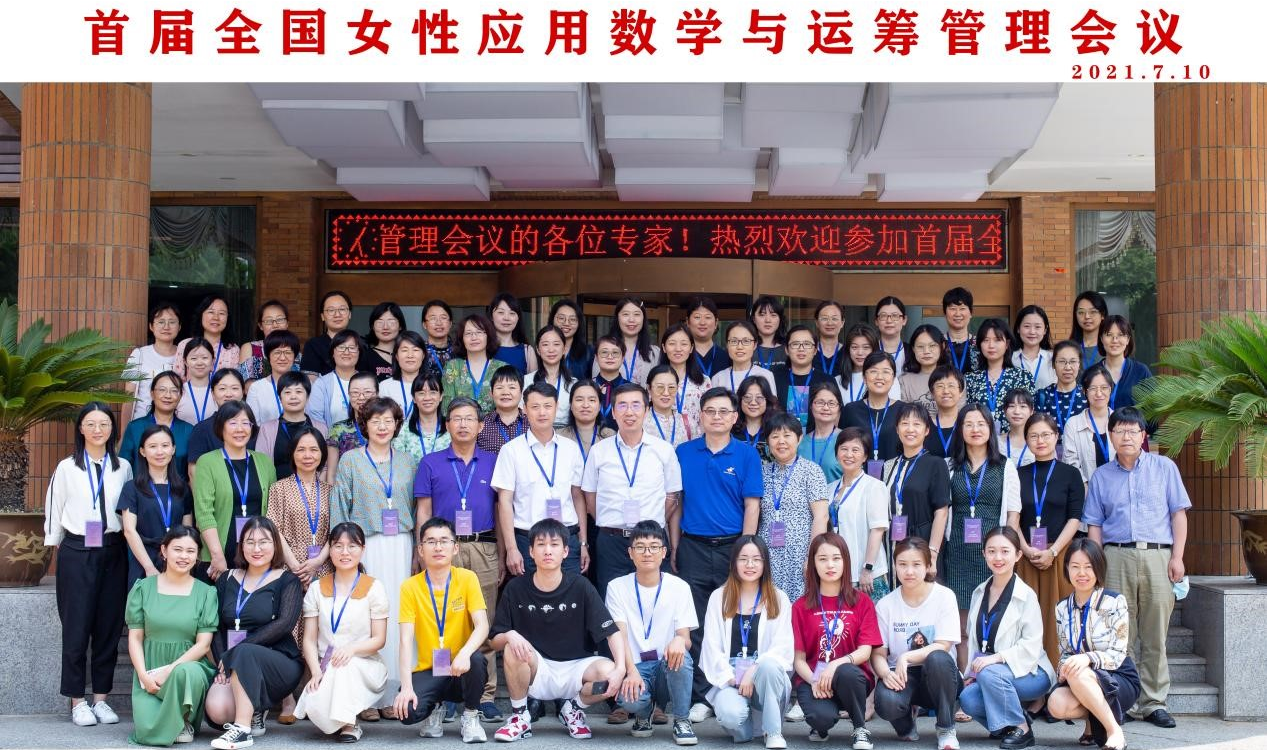 (Group photo of First National Conference on Women's Applied Mathematics and Operations Research Management at Shandong in 2021.)
ORSC has been promoting the popularization of OR during the last two years. During the International Day of Mathematics, dozens of talks were given online or offline to public concerning golden ratio, problems arising from pandemic and so on. Besides, short videos were put online for the popularization of science, including game theory, knapsack problem and multi-objective optimization.
In the coming year of 2022, ORSC will have a national congress in October in the city of Changsha. IFORS President and EURO president are invited to give a plenary talk. The national meeting will highlight invited plenary talks, invited theme presentations by all interest groups, and contributed paper talks. Prizes of ORSC contributions, theoretical research achievements, applications, and young research papers will be awarded. Board meetings will also be called.